Here is a list of my opinion of the top 8 albums of the 00's
You may notice the large difference in genres but hopefully you will agree with some of the albums I voted as my favourite.
8. Kano - London Town
As a personal favourite of mine I have to include this album in my list :P This is a grime album which I feel captures the darker, underground world of the UK. Even if you feel you are not normally one to listen to this kind of music, this album really could suit all music enthusiasts. Kano is a very good lyricist and has a flow that you can enjoy listening too, aswell as doing his own twist on the famous 'Fightin' the nation' with interesting consequences. Even my 45 year old Dad now listens :D
7. My Chemical Romance - The Black Parade
Not normally a band that I would listen too, but due to my little brother buying the album I though I may aswell give it a try. I absolutely fell in love with the whole feel of the album, it is a dark album that really captures your soul with every song. Sometimes depressing but can definately contact different emotions that you would not normally expect from a rock/emo album. If you're feeling like you want to let everything out, this is the album you need!
6. Only By The Night - Kings Of Leon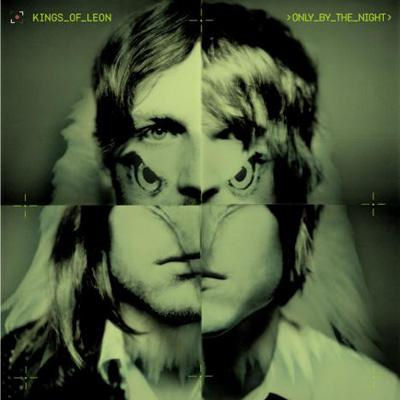 The Kings Of Leon were always a fringe rock band that weren't always well known within the popular music scene, however with the release of this album they caught the eyes (and ears) of everyone. With songs such as 'Sex on Fire' it was hard for anyone to say that the KOL had hit the nail on the head with this album, reaching global heights that I'm sure even they couldn't imagine. The album really helped KOL move forward and become one of the most well known bands in the world.
5. Invaders Must Die - The Prodigy
A band I have actually had the privilage of being at the front of a 60,000 strong crowd gig! This amazing album completely blows your mind and has the perfect tracklist to pump yourself up! They are a drum and bass band that I'm sure you will have heard of, or at least will recognise some of their songs instantly (no matter how old you may be ;P). The most recognised songs on the album are 'Invaders must die' - 'Omen' - and 'Warriors Dance'.
4. Hybrid Theory - Linkin Park
Linkin Park burst onto the scene with this amazing album of Rap-Metal. The combination of Mike Shinoda with his epic rapping skills and the raw metal talent within the band was relatively new to everybody and it worked a treat. A personal favourite of mine to blast through the headphones whilst walking down the street, with a number of different songs that can also calm down and let you listen to lyrics, and others that can make you want to jump up and down like a madman!
3. Kanye West - Graduation
American Hip-Hop music artist Kanye West's third album graduation reached #1 in the UK charts and sprung life into the music world. Unsurprisingly this album contained many tracks that would be used as mobile ring tones, be played in all of the clubs and therefore setting the standard for hip-hop artists around the world! It consisted of big hits like 'Good Life ft T-Pain' and the universally known 'Stronger'.
2. Whatever People Say I Am, That's What I'm Not - Arctic Monkeys
The 'Artic Monkeys' burst onto the scene with an instant classic, the single 'I bet that you look good on the dancefloor'. It had both parents and children alike dancing and singing without a care in the world, storming the UK album charts to #1. The album as a whole had a number of brilliant songs such as 'Mardy Bum' - 'When the sun goes down' - and a personal less well known favourite 'A certain romance'.
1. Standing On The Shoulder Of Giants - Oasis
The reputation of this band was not built just down to a few good tracks; as proven by this album Oasis show just how gifted they are with a brilliant number of rock anthems. Standing On The Shoulder Of Giants really did show the world how good Oasis were and how big they were going to be, the album consists of many beautiful tracks but my personal favourite would be 'Gas Panic' as my greatest rock song ever. Other great songs on the album consist of 'Go Let It Out' and 'F**king in the bushes'.